Our Top 5 Articles From 2022
Throughout the year of 2022, Rocketfarm has focused on delivering value through articles. Naturally, some became more popular than others and we have gathered them all for you.
These articles made it to the top!
Browse through all most read articles in 2022 and increase your knowledge in popular themes.
Learn everything you need to know about the upcoming UR20, cobot vs. robot and palletizing with cobots.
1. UR20 Cobot For Palletizing
This article talks about what we know and what we don't know regarding the new UR20 cobot and palletizing. It looks at how its designed specifically for palletizing and argues that its bigger size will be safer for the operators. Additionally, the new length and extra joint will also have implications, bringing further advantages to the palletizing application.
2. UR20 Cobot – Everything You Need To Know
In this 'Everything you need to know' article about the UR20, you can expect to learn everything that was revealed during the Automatica 2022 tradeshow. This includes the tech specifications and the new features and benefits. In addition, we added some of our own thoughts about it being used for palletizing with Pally.
3. Cobot vs Robot Palletizer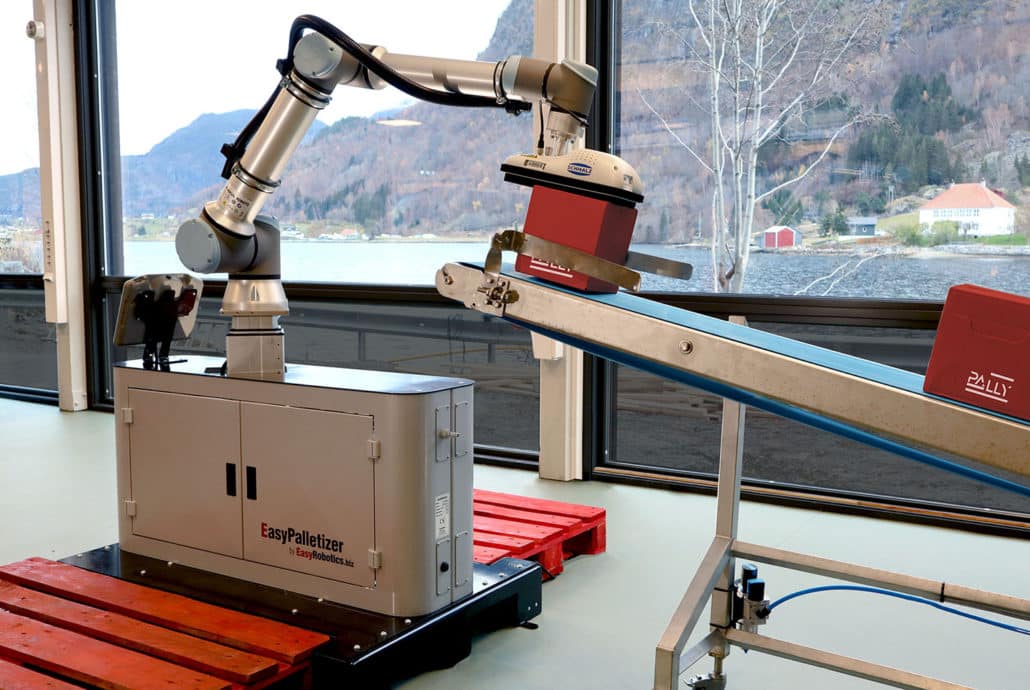 Do you know about the differences between a collaborative robot and a industrial robot? This article defines the general differences in a digestible manner, and identifies which one to use depending on your palletizing need.
4. Palletizing with Universal Robots (UR): All you need to know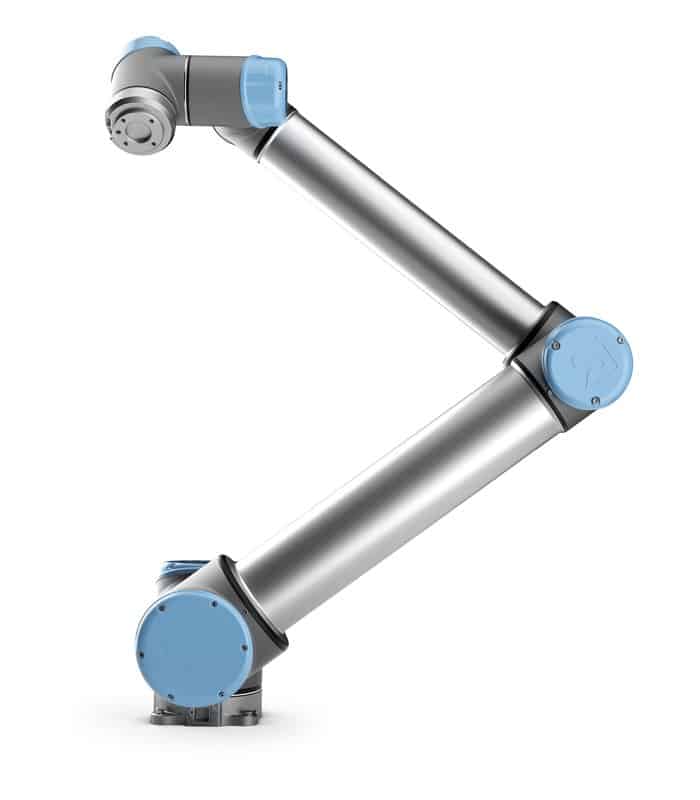 In this next article, you'll get a general overview of the benefits associated with palletizing using UR cobots. Some of these benefits include improvement in workplace safety, cost effective labor, quick ROI, that it is easy to use and is a flexible solution. Additionally, this article further looks at the differences between the UR10e, UR16e and the UR20.
5. Palletizing with cobots everything you need to know
Finally, we have a popular article about palletizing with cobots. If you are, or know someone who are unfamiliar with cobots and palletizing, this article is a perfect introduction. Basically, it explains cobots and what palletizing is in an easy way. It also tells you what is needed to make a cobot palletizing solution and what you can expect from it.
Sign up to our newsletter and get a FREE ebook
By signing up to our monthly newsletter, you'll get case stories, product launches and tips to automate your production line!
Additionally, you will instantly receive an ebook about implementing palletizing. For more information, please visit our newsletter subscription page.