OPC UA
for Universal Robots
Software that connects OPC UA on UR robots. Releases your Industry 4.0 potential. Free 30-day trial available.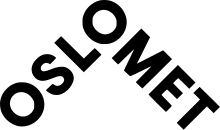 Software that connects UR robots to OPC UA
Three reasons to implement OPC UA in your production

Easy to install and implement
Simple and cheap solution

Fully customizable to your needs
With integrated security features

OPC UA software for UR
Compatible with CB3- and e-series
Technical details
In today's industry, machines and control centers work together. OPC UA is one of the fastest growing communication protocols in the industry.
The OPC UA implementation on application level can act as both server and client. Configure it based on your requirements.
It translates data in the UR robot program into OPC UA data. Then sends it over the network to the desired OPC UA VDMA Server/Client.
Improve industry communication
The OPC UA URCap enables the UR line of robots to connect to other OPC UA compatible devices and software. Using the world's most popular standards- based data connectivity method.
Set up secure connections between the robot and network. Through standard OPC UA authentication and certificates.
It can receive data over the network from other OPC UA Servers and translate it into variables in the UR robot.
VDMA Functionalities
The OPC UA URCap can now provide condition data and robot-specific data. Read more about VDMA here. The URCap has been updated to include new object structures to conform to the VDMA's standards regarding the following:
Supervision: With provided data, the robot system can be supervised and monitored. Functional analysis of individual robot systems within the factory ground is possible. During the production phase the companion specification provides data about the operational and safety states, as well as process data.
Condition monitoring: This is the process of determining the condition of machinery while in operation, in order to identify a significant change which is indicative of a developing fault. This is a major component of Predictive Maintenance where the maintenance is scheduled to shorten the downtime. The typical parameters needed for condition monitoring like motor temperature, load, on time are provided by the companion specification for robotics.
Asset management: The companion specification for robotics provides detailed information of the main electrical and mechanical parts like part number, brand name, serial number etc. With this data, an effective maintenance is possible because the technician knows in advance which parts need to be changed and can be prepared.
Main features of the OPC UA software for UR
Our OPC UA URCap is the only software that translates data from UR robots to OPC UA data.
This enables Universal Robots to connect to Industry 4.0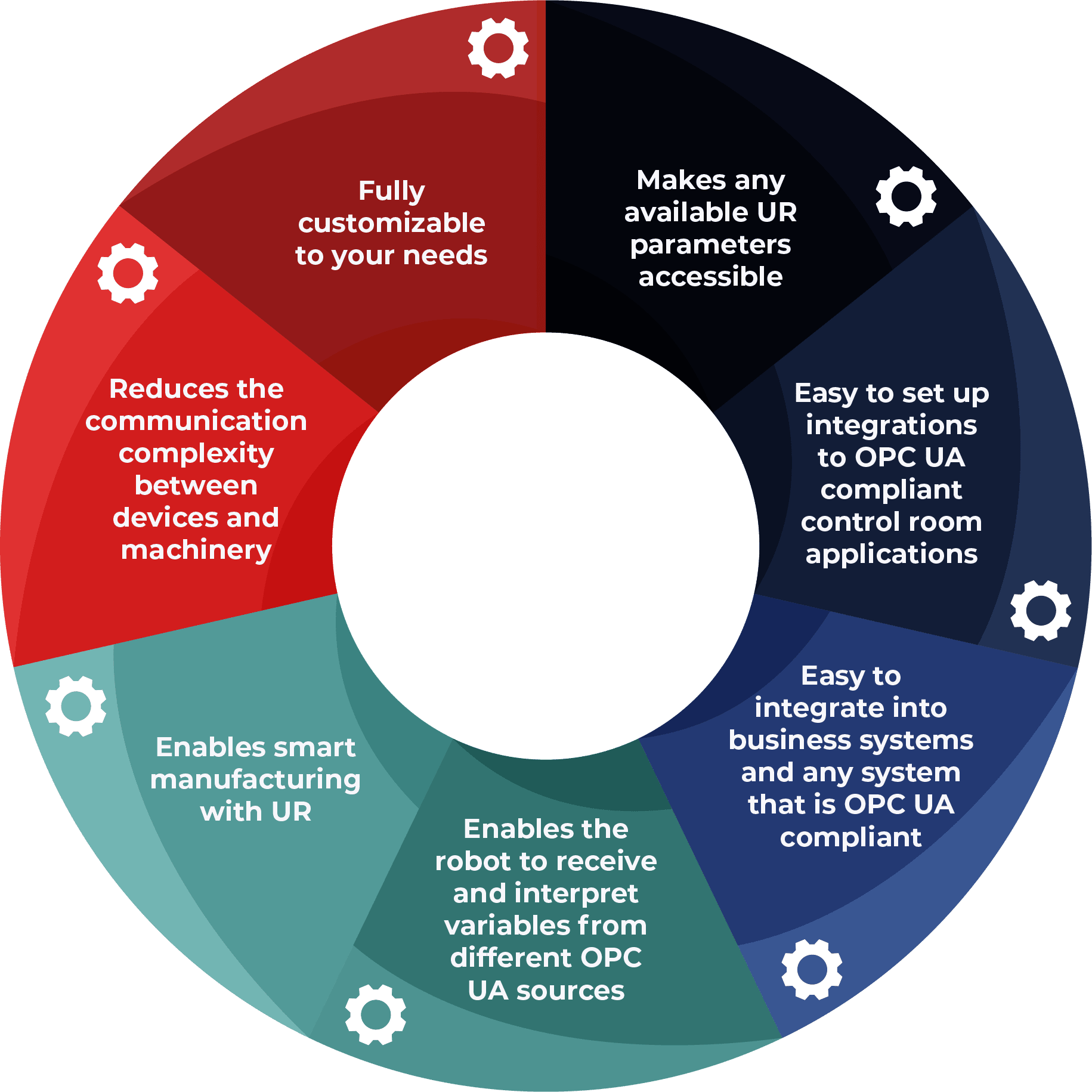 Pricing
There are no hidden fees or extra charges. Because we trust our product, you don't pay for support.

30 day free trial
0€
($0)
Easy to install and implement
Simple and cheap solution

Perpetual licence
price from
1490€
($1540)
Fully customizable to your needs. With integrated security features

Educational price
price from
970€
($1010)
Applicable for all educational Institutes
How to use the OPC-UA UR-Cap
Looking for a helpful guide for understanding the client and server functions? Learn how to use the OPC UA UR-cap through this video demonstration!
We successfully installed the URCap on two robots, one CB-series, and one E-series. One robot was configured as an OPC UA server, while the other was an OPC UA client, enabling data exchange in both directions.
FAQ for OPC UA UR-Cap
Frequently asked questions (FAQ) for the OPC UA URCap. Software that connects Universal Robots to OPC UA. Continuously updated.
Sign up to our newsletter
For case stories, Product launches and tips to automate your Production line!