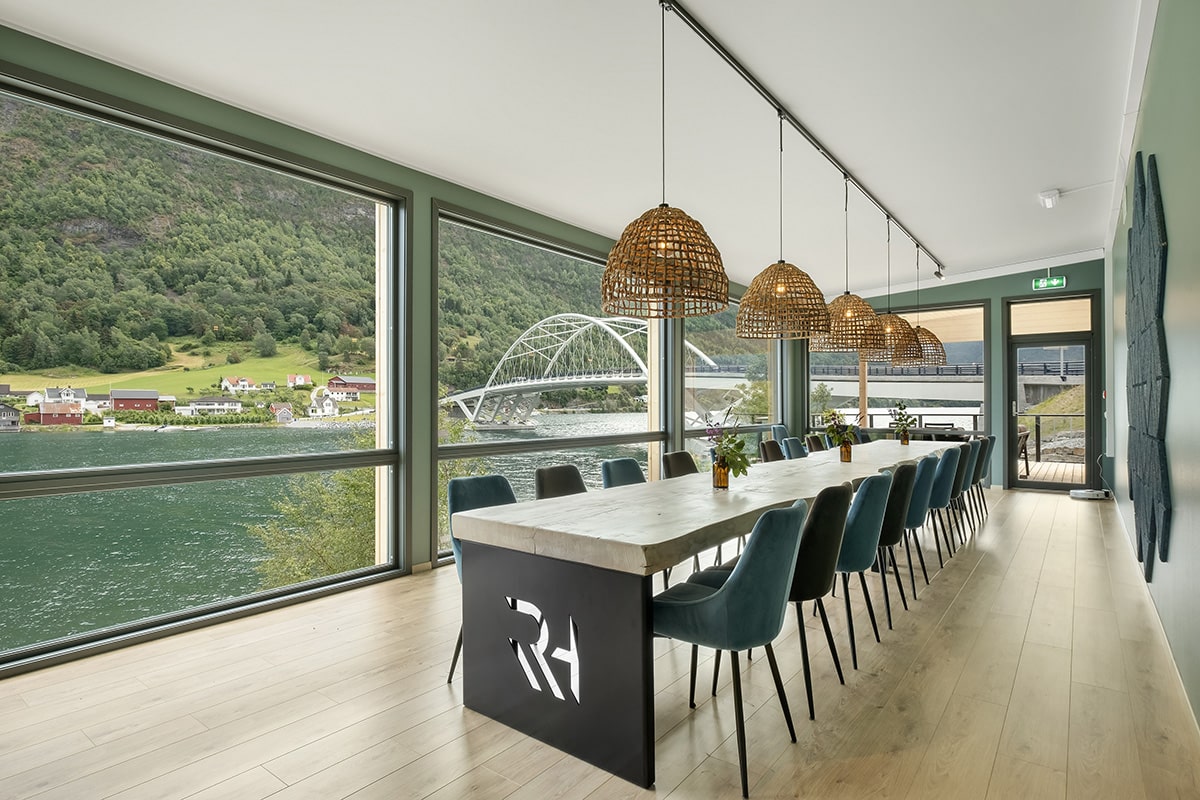 Rockethouse
In the summer of 2019 we moved into our own Rockethouse. A building of more than 1100 square meters with the beautiful Sognefjord as the closest neighbour, we can dip our toes in the fjord just a short walk (of 5 meters) from the building!
Rockethouse is the venue for the tech environment in Sogndal and most important; our very own playground, with a big robot-lab and with enough room for almost any activity we can think of.
Rockethouses vision is to assure a great professional social environment, and we put our hearts in meeting our people's needs and wishes. We always strive to be a place where people want to be, both for work and play..
Everybody is somebody
By bringing together people who are energetic, sporty, curious and dynamic, we try to make a great workplace for our employees. We love unique personalities and abilities, and together everyone's contribution creates our success.
We work every day to provide an environment where all our employees feel included and valued, and where they can bring their whole selves to work. We want everyone to bring their different skills, experiences and knowledge to the team -to make some awesome robotics.

Quality
We never settle for good enough. We want to deliver our best to all of our resellers and customers.

Passion
We're driven by a passion to help businesses automate and by a passion to create the best possible product to our partners and our customers.

Sustainability
We want to create solution that sustains. Solutions that help people and help the environment.

Teamwork
We believe our goals is best achieved as a team. Teamwork and collaboration is a core value for us and we prioritize to take good care of all of our Rocketfarmers!