PALLY
Powered by Rocketfarm
The leading palletizing
software for Universal Robots



Easy-to-use palletizing software
You want a complete
palletizing solution that
will solve your needs.
Luckily Pally, our palletizing software, is designed to do just that. And we have certified resellers around the world who are the hardware, the installation and the training experts.
What Pally will do for you is to make the robot incredibly easy to operate, it is compatible with most hardware on the market, so our partners can choose the solution that fits your current (and future) needs. And if necessary down-the-road they can help you with hardware upgrades. Pally makes the life easier for your operators and ensures that you get the best possible palletizing solution.
MyRobot.cloud – Fast Track to Cobot Palletizing (Pally software is integrated) can provide you with an upfront verification of your project within 1 hour. It will even match you with possible solution providers based on your region.
Our reseller network worldwide allows you to shop locally and get the support you need. They can install and get your palletizing solution up and running in 1 day.
What can a Pally UR Robot Palletizer handle?
If your products and CPM requirements are within the light blue or dark blue area, then a Pally Palletizing Solution can handle your palletizing needs.
Let us help you with an upfront verification of your specific palletizing project.
Rocketfarm Palletizing Guide
How to get started
Enter your data in our Fast Track to Cobot Palletizing and the platform will use the most accurate simulation tool available to engineer, test and propose a palletizing solution that meets your requirements.

"In the lifetime (appr. 10 years) of a Palletizing Solution, I believe Pally is as important as the UR Robot itself"

Trond Olav Eek
CEO, Kameleon Robotics, Rocketfarm Partner
Roadmap to installation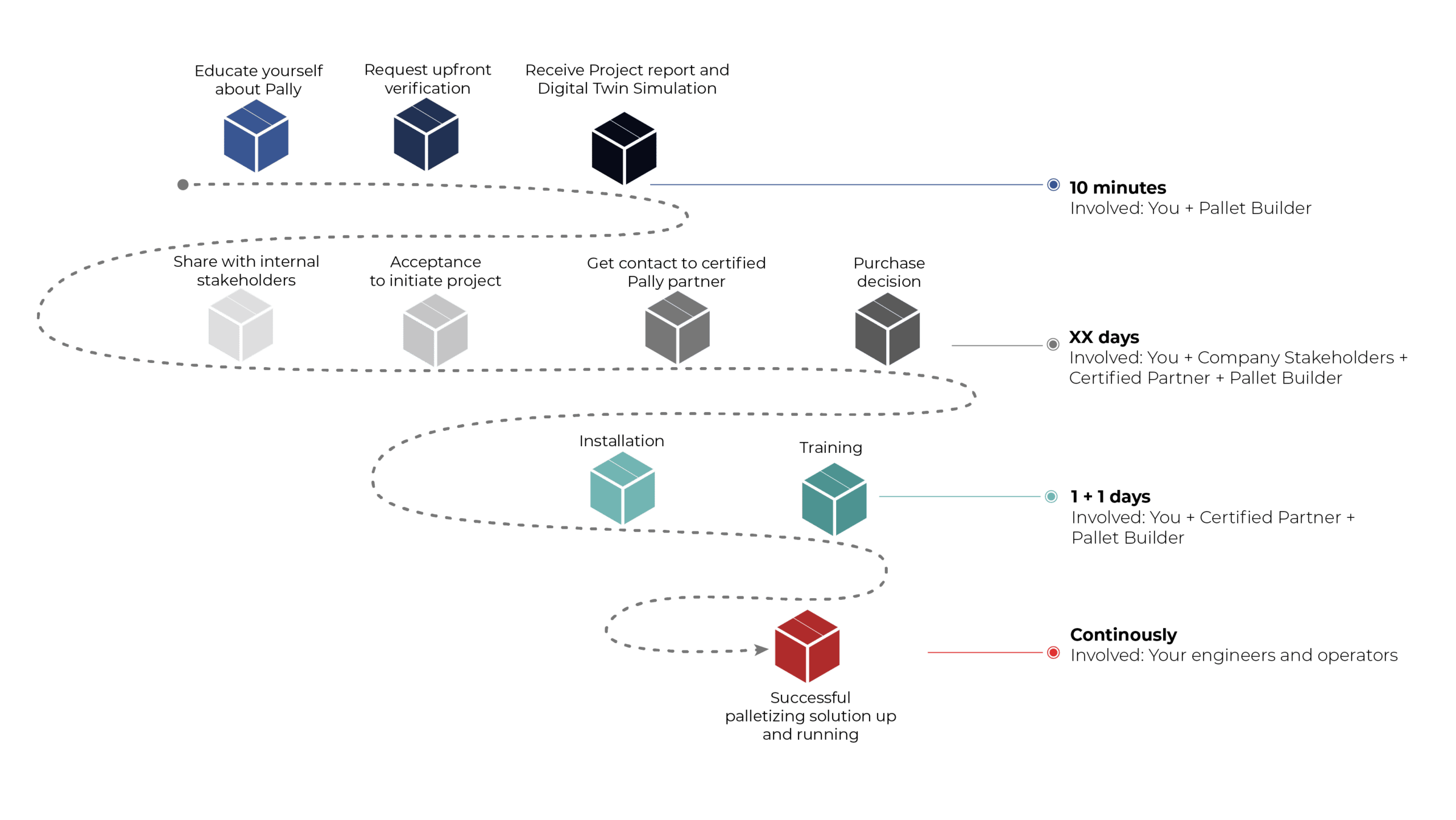 Installing the right palletizer is more complex than you think. The feasibility analysis from Rocketfarm is extremely accurate and has become a "must have" when proposing palletizing solutions to customers.
Emil Nissfolk
Kameleon Robotics AB, Swedish distributor, integrator and UR Gold Partner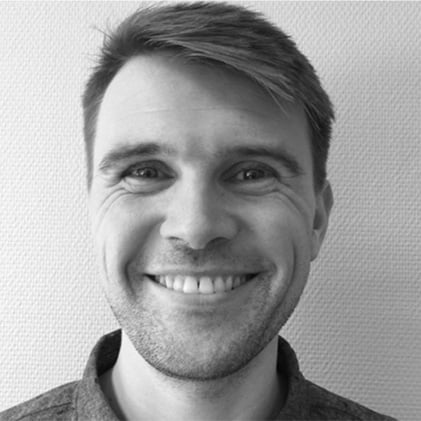 Not exactly sure what you need?
In our Resource Center you can find a lot more information on about cobot palletizing. Or reach out to our Sales Team and schedule a demo.
We will get back to you within 24 hours on working days.
You can benefit from this if:
You are not sure if UR can palletize your products
You are unsure about your pallet data
You want to know more about Pally and Cobot Palletizing
The cobot palletizers are the robots we have with highest operating time and lowest running costs.
Inghild Lysne Sanden
Factory Manager, Nortura Sogndal
3 Reasons to choose a Pally Palletizing Solution
Flexible to changes in production
Switch between patterns without downtime and without reprogramming the software. Easily add new products in the future
Increased safety
With the most advanced multipick possibilities on the market, a Pally solution will be able to lower robot moving speed and thereby increase safety, while still reaching your requirements. This also enhances the longevity of the robot.
Short ROI in less than 1 year
By being able to choose the best suited hardware and the ease-of-use your ROI will be very short and less than 1 year. Even shorter if you run several shifts.
Sign up to our newsletter and get a FREE ebook
By signing up to our monthly newsletter, you'll get case stories, product launches and tips to automate your production line!
Additionally, you will instantly receive an ebook about implementing palletizing. For more information, please visit our newsletter subscription page.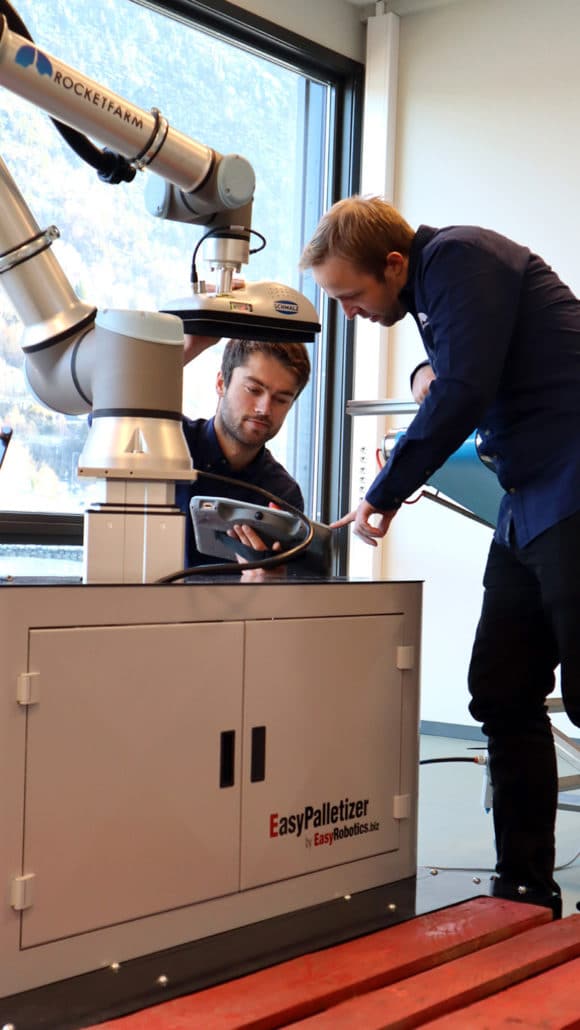 Verify your Palletizing Project today
Spend 5-10 minutes in MyRobot.cloud – Fast Track to Cobot Palletizing
Allow the simulation to complete in the cloud (within 1 hour)
Receive complete project report & visualization
Share with colleagues and decision makers