Palletizing is more complex than it looks
We learned the hard way back in 2015, that Cobot palletizing is much more complex than it seems. That's why we created Pally, our Palletizing software: because cobot palletizing shouldn't feel complex for you or for your operators.
Learn more about the complexity of automating palletizing at your production line and how we can help you avoid all of the complexity and get a complete palletizing solution that works.
Complex palletizing
We often encounter the idea that palletizing is a simple task. We also had that idea before installing our first cobot palletizing solution in 2015. And for a human it is quite a simple task. But to standardize, automate and have room for all the different variables that also exist in palletizing, it is definitely not simple.
Below we have tried to create an overview of the many factors that you need to take into consideration when you want to automate the palletizing at your production line:
We've done the thinking for you
The above graph is a good illustration of why you need a software that allows you to have an easy-to-use cobot palletizing solution. We installed our first palletizing solution in 2015 and learned the hard way, that palletizing is not a simple task. Learn more about the original solution here
We thought palletizing would be a simple task and gave Nortura (Our first palletizing customer red.) a really good quote. Once we got into the development, we learned that palletizing is by no standards an easy task. This quote was definitely not very profitable. But it was the foundation for Pally.
Halvor Gregusson
Rocketfarm founder
Now this installation has been updated
Five years later, in 2020, Nortura came to us and asked if we could help them improve the palletizing performance. They wanted to prepare their production line for future improvements.
We made an engineering analysis using our Pally Pallet Builder and Rocketfarm Simulations and could prove, before installation and quote, that by upgrading software and hardware, palletizing performance could be improved by 30%.
The cobot palletizers are the robots we have with highest operating time and lowest running costs. We have been very happy about our first installations and are very excited that Rocketfarm could help us improve the robots for us to take the next steps in improving our production line
Inghild Lysne Sanden
Factory Manager, Nortura Sogndal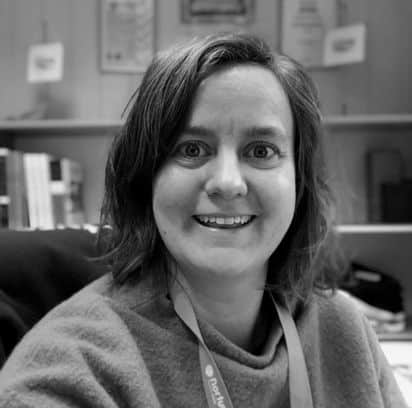 Our solution to simplify palletizing consists of 3 elements
Because we had a slap on the wrist with our first installation, we did a lot of thinking and over the last few years have created a solution that helps production facilities worldwide (we have certified resellers in 35 countries) to easily automate their palletizing, utilizing a UR Cobot palletizing solution.
A Pally Palletizing solution primarily consists of three elements
The easy-to-install and easy-to-operate Pally palletizing software.
The Pally Pallet Builder, a web-based tool to easily create new patterns and robot programs
Rocketfarm Simulations which are digital feasibility studies. It's a digital twin of a UR cobot palletizing solution that takes the uncertainty out of your investment by proving the feasibility and the performance in a digital environment.
You need a complete palletizing solution that isn't complex
We don't install palletizing solutions, but our Pally software empowers our certified partners to deliver and install the best possible palletizing solution for you. Our Rocketfarm Simulations can help you find and validate the best solution for you, and our certified partners will help you with delivery, installation and training.
Check the feasibility of your project
If your product weight and CPM requirements are within the light blue or dark blue area, then a Pally Palletizing Solution can handle your palletizing needs.
It might not be simple, but it also doesn't have to be complex
Automating your palletizing process is not as simple as you might have thought, but if you take advantage of the possibilities out there, you don't need to re-invent the wheel. There's a lot of resources that can help you to handle the complexity that will exist in your palletizing.
We recommend to start with a simulation and upfront verification of your project in our Fast Track to cobot palletizing.
This will remove the uncertainty about the possibility for installing a cobot palletizing solution at your production line. It will additionally find and present available cobot palletizing solutions in your region based on your palletizing need, all within one hour!
Get your upfront verification today
Sign up to our newsletter and get a FREE ebook
By signing up to our monthly newsletter, you'll get case stories, product launches and tips to automate your production line!
Additionally, you will instantly receive an ebook about implementing palletizing. For more information, please visit our newsletter subscription page.