This is how palletizing- and depalletizing automation differ
It might seem that palletizing and depalletizing are almost identical tasks. However, they differ significantly. This article explores the difference between palletizing- and depalletizing automation.
To be successfully automated, the two tasks require different programming and software.
In this article, we will examine the differences and similarities. This way, we hope to make it easier to understand how each process works. Hopefully, this will clarify the possibilities and challenges of automating repetitive tasks – like palletizing and depalletizing.
First, let's take a brief look at what palletizing is.
Palletizing vs. depalletizing automation
Palletizing
Involves moving boxes from an assembly line to a pallet. This process can be done by hand, but is also increasingly more common to automate.
As a manufacturer, it is common to have tasks that involve moving boxes from an assembly line to a pallet. Palletizing can often be a bottleneck in production lines. Automating the palletizing process, can solve the bottleneck, increase the efficiency of production and have a great impact on profitability.
In our blog, we have discussed the benefits of automated palletizing and how palletizing automation creates happy employees.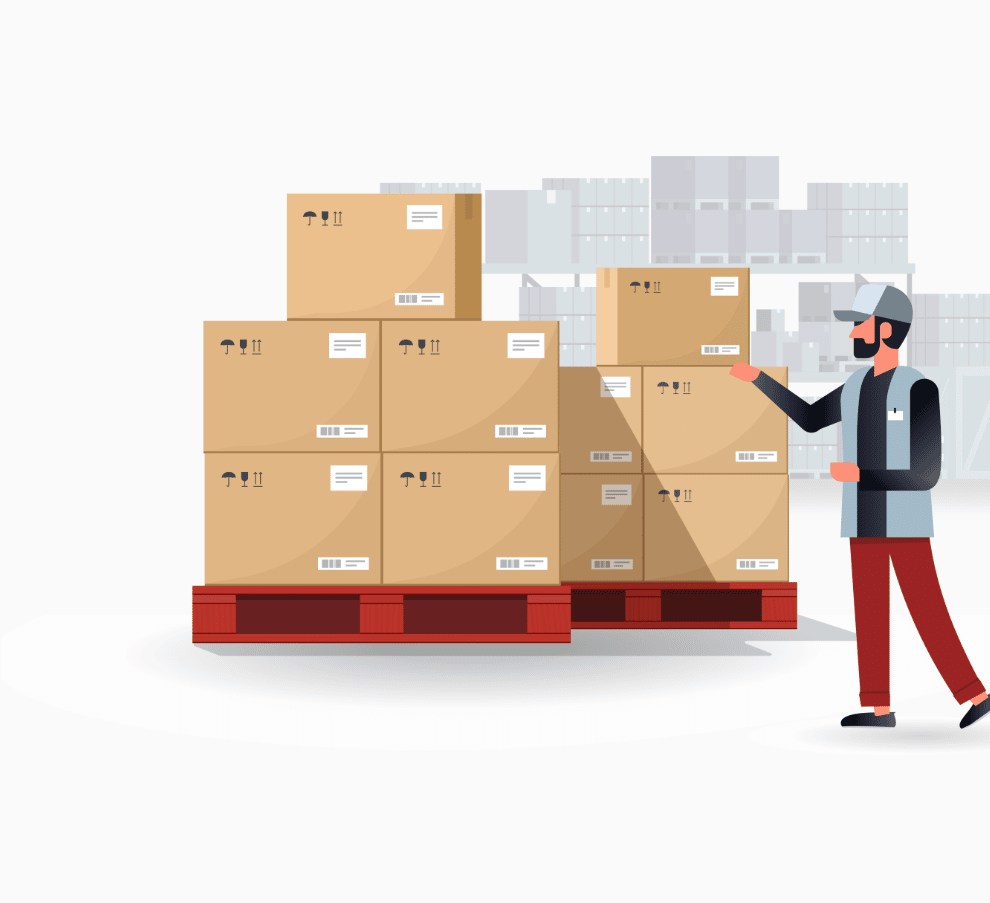 Depalletizing
You might also be familiar with tasks that involve moving items off a pallet. This process is known as depalletizing.
An example of depalletizing is found in many production lines. They often need different raw materials, that can be bought from suppliers. When the raw materials arrive at the factory, they often come on pallets. The raw materials stacked on pallets needs to be moved from the pallet to the production line, and can have different sizes, weights, shapes, etc.
This process is called depalletizing, and is a common process in a production line.

Premier tech defines depalletizing well in their article Depalletizing fundamentals.
Depalletizing is more complex
Depalletizing is in many ways the opposite of palletizing.
Instead of packing items onto a pallet, depalletizing involves moving items off the pallet. But at the same time, it's much more complex as you often don't control the pattern and how the products are stacked on the pallet. Quality in the stacking can also vary.
Therefore depalletizing is a much more complex task to automate than palletizing. But this doesn't mean that it shouldn't be done.
Both depalletizing and palletizing often involve heavy and repeated lifts, which can be hurtful for humans to do. It can also be difficult to find workers who want to do this kind of task. Luckily, these tasks can be automated.
Depalletizing and palletizing with cobots
With labor shortage being an increasing problem, automating the palletizing and depalletizing process becomes more relevant. Cobots are experts at palletizing and depalletizing automation.
Universal Robots are producers of this kind of cobots.
Their cobot UR10e, with a payload of 12,5 kg, is a great example of a palletizing expert. Their newest cobot is called UR20, and has a payload of 20 kg.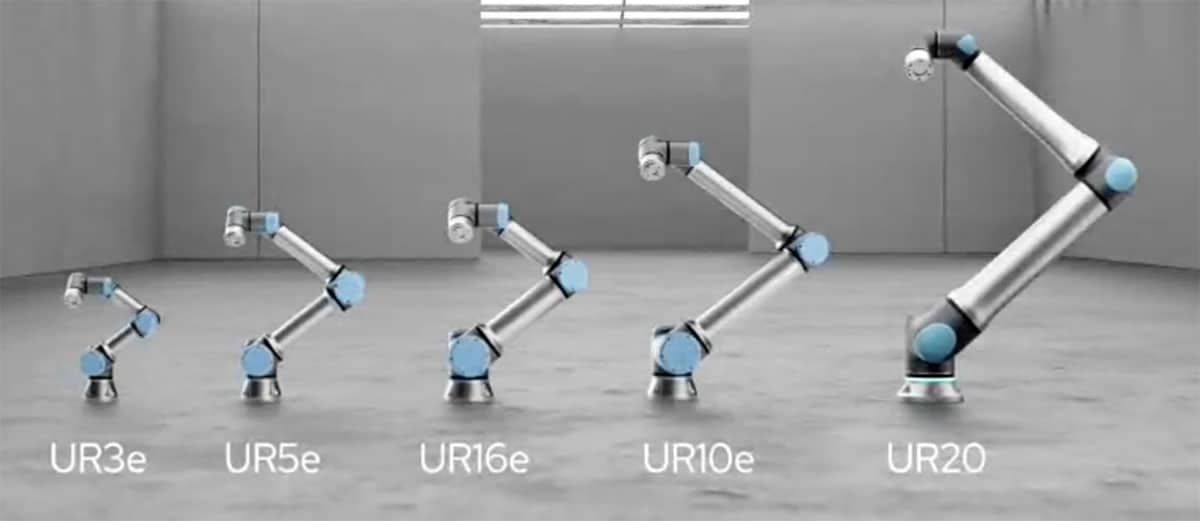 These cobots are designed to do repetitive and dull tasks – tasks that can be unhealthy for humans to do.
Depalletizing and palletizing can also often be a bottleneck in a production line. Having an efficient and reliable palletizing solution can solve this problem and increase profitability. If you want to expand your knowledge about robots, we recomend you taking a closer look at our article about Cobot vs robot palletizer – what to choose?
Rocketfarms Palletizing software can be used for both palletizing and depalletizing purposes. Its functionality is proven through hundreds of installations. Contact us today for further information about automating the depalletizing or palletizing process.
Benefits and challenges of automating the depalletizing process
Automating the depalletizing tasks, can give you a competitive advantage by saving manufacturing costs. It can also increase efficiency.
Automating the depalletizing process allows you to release the workforce from repetitive and potentially dangerous tasks. This can result in more happy employees. Employees can instead devote their time to more meaningful tasks that need human tending.
The principles of palletizing does in many ways fit with depalletizing, but there are differences between the two processes.
Depalletizing is often used in the early stage of the manufacturing process, when raw materials arrive on a pallet.
When depalletizing a pallet, the stacking method is often an unknown. This is because it has been stacked by a supplier and not ourselves. Depalletizing was often considered to be a job that had to be done by humans, because of the unpredictability regarding stack method, box dimensions, etc.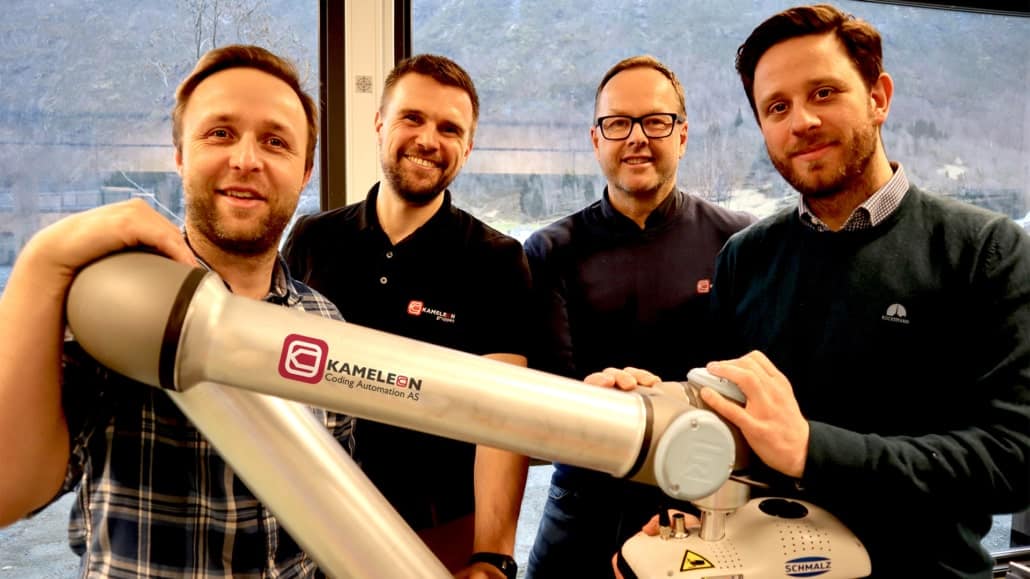 The vision made solutions expensive
For a long time, depalletizing was a task that required vision. You could either hire a human to do the job or buy an expensive vision system and a cobot.
For many manufacturers, this expensive vision system made the choice easy: The price of the cobot, in addition to a vision system for depalletizing solutions – was too expensive.
To make depalletizing with cobots a profitable business, Rocketfarm saw the need for a solution that could remove the need for a vision system.
dPally solves the problem
–We have developed dPally, an URCap that depalletizes without vision. This solution is beyond vision.
dPally solves the problem by having a controlled pick-up, using the force sensors in the e-Series to overcome height and lateral tolerance. dPally also works with a controlled pick-up for the CB-series, even though the CD-series don't have built-in force sensors.
Rocketfarm has worked with palletizing for many years and gained lots of insights – which were used to develop our dPally software. We use our knowledge and market insights when working with our software.
Our depalletizing software dPally, is even more complicated than our PALLY software.
Even though it is very complicated, dPally is designed to be a URCap that is flexible, smooth, and quick to install. dPally supports most hardware (including custom-built). With dPally, the path planning is optimized. This enables improved speed of operations and safety, in addtion to smooth movements for the robot. As a result, dpally have a positive effect for the cobots longevity.

With dPally, you can depalletize up to 30 CPM.
Automating palletizing and depalletizing tasks can have a major impact on your profitability
This article states the many similarities and differences between palletizing and depalletizing.
In many cases, palletizing and depalletizing automation can have a positive effect on the work environment. Employees are released from repetitive and strenuous tasks, that they dislike doing.
Both palletizing and depalletizing are processes that needs complicated software to be automated. As many depalletizing tasks are less predictable, these require even more complex software.
Automating the depalletizing and palletizing processes in your business requires some investment, but can have a major impact on your work environment, profitability and productivity.
With the new possibilities in depalletizing without an expensive vision system, cobot depalletizing has now become much more relevant for manufacturers. If you want to know more about depalletizing or palletizing, please contact us.
Sign up to our newsletter and get a FREE ebook
By signing up to our monthly newsletter, you'll get case stories, product launches and tips to automate your production line!
Additionally, you will instantly receive an ebook about implementing palletizing. For more information, please visit our newsletter subscription page.