Automate Your Palletizing Effortlessly – and test our Fast Track
Are you considering automating your palletizing process? Well, look no further because getting started has never been easier or faster.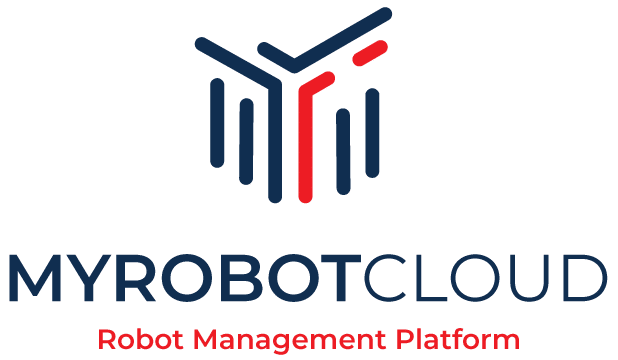 In just one hour, you can receive a comprehensive video and report validating the feasibility of automating your product. And the best part? It's completely free and comes with everything you need to proceed with your project!
Take advantage of the opportunity to try it by following this link: https://myrobot.cloud/fast-track.
Still not convinced?
Let us walk you through how it works. The process involves four simple steps:
Step 1: Provide your product dimensions.
Fill in the dimensions and weight of your product. You can even specify where you want your product labels to be placed. With the upcoming UR20, you can palletize payloads weighing up to 20kg
Read our simulation-based insights with the UR20 here:
UR20: Simulation-based Insights | Rocketfarm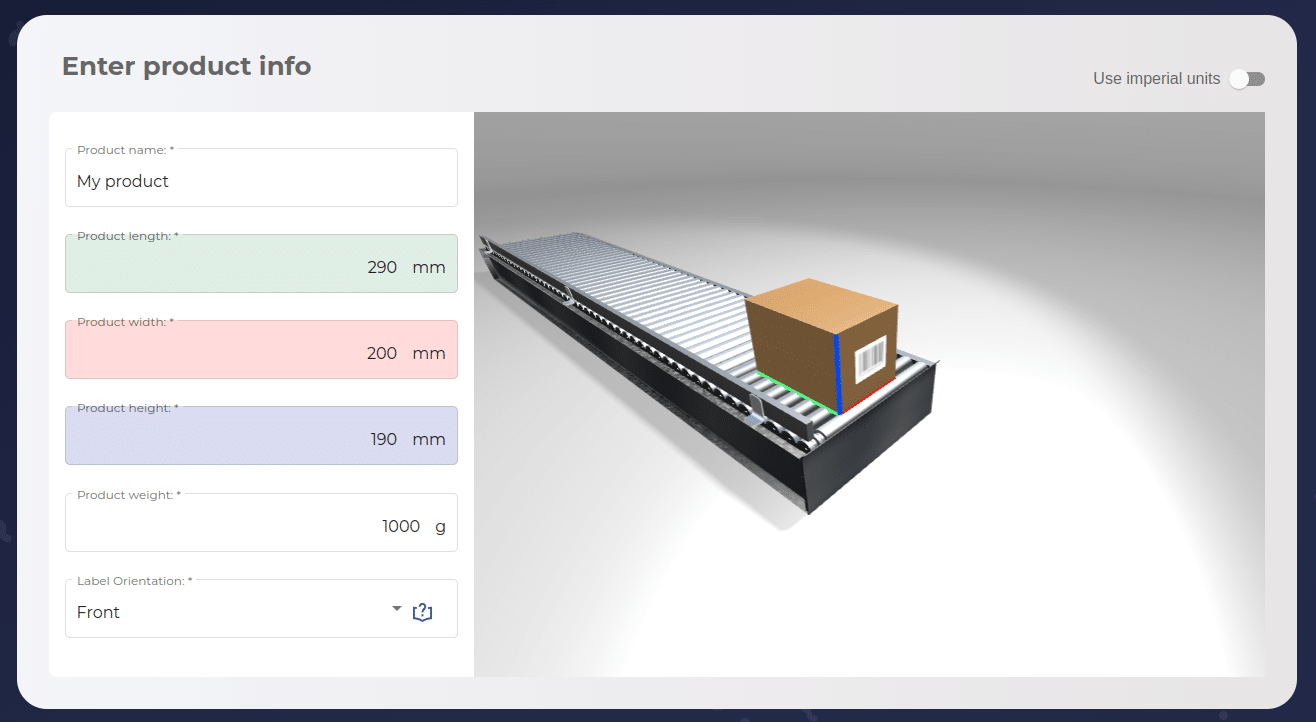 Step 2: Design the pattern with algorithmic assistance.
In this step, you'll choose the appropriate pallet model and determine the number of product layers that should be stacked. If you prefer your previously added labels to always face outwards, this is the step to specify that.
If speed is a consern of yours, you can select the minimum amount of cases per minute to be handled. Based on your preferences, the algorithm will generate ten patterns ranked by their efficient use of space.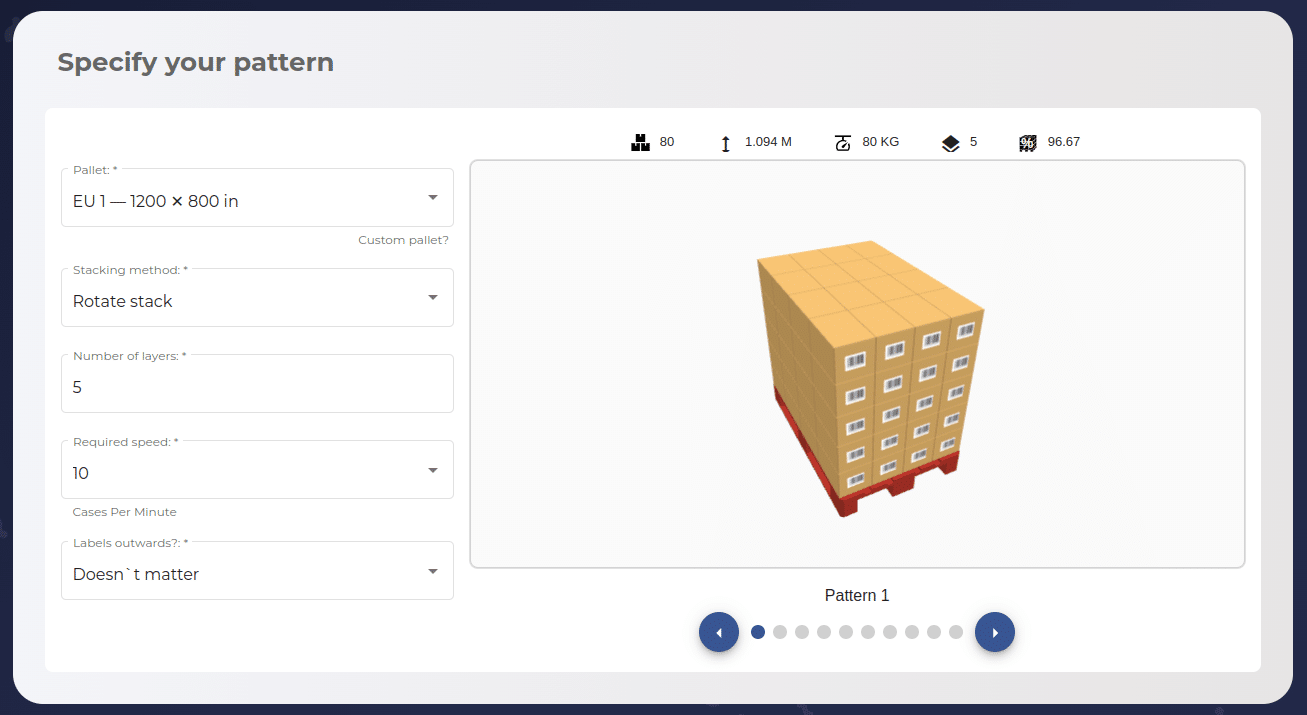 Step 3: Select your region.
Choose your region, and available hardware options will be automatically tailored to your location – so you don't need to worry about availability.
Additionally, we can connect you with a solution provider who offers the hardware you're interested in.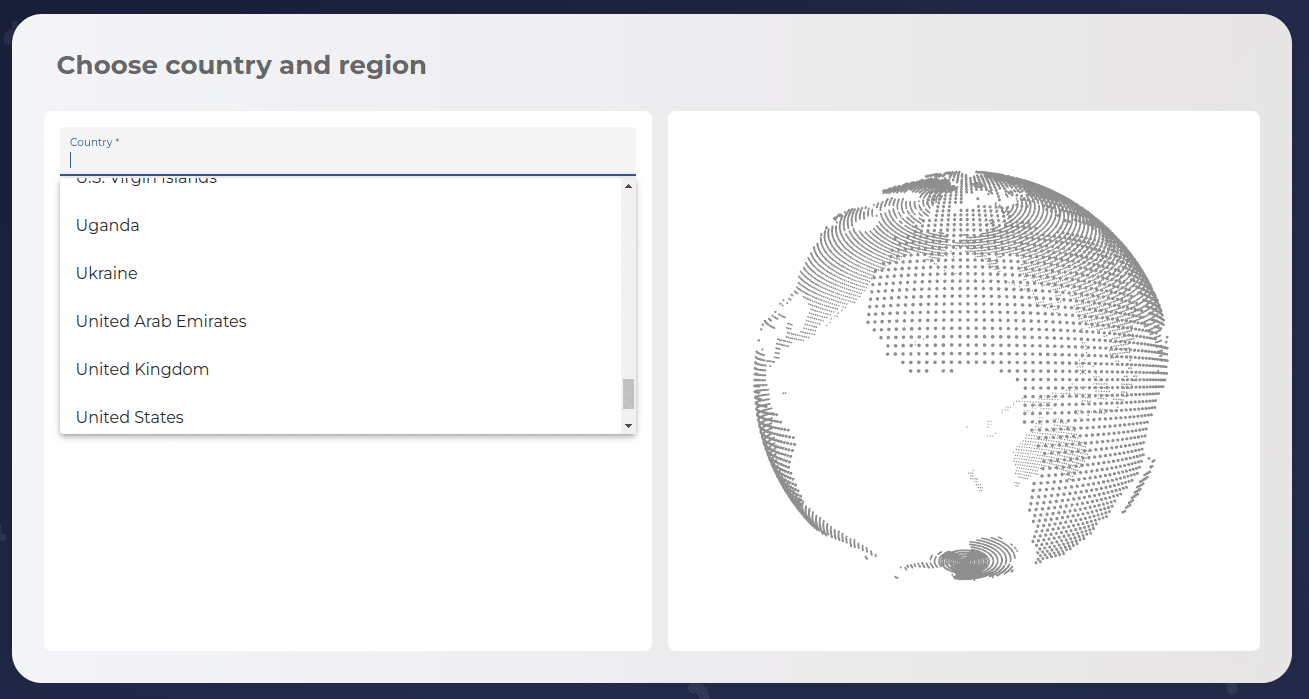 Step 4: Provide your contact information.
Lastly, fill in your contact details and initiate the simulations, and all that's left is a bit of patience. Once the simulations are complete, you'll receive the results and relevant information directly in your inbox.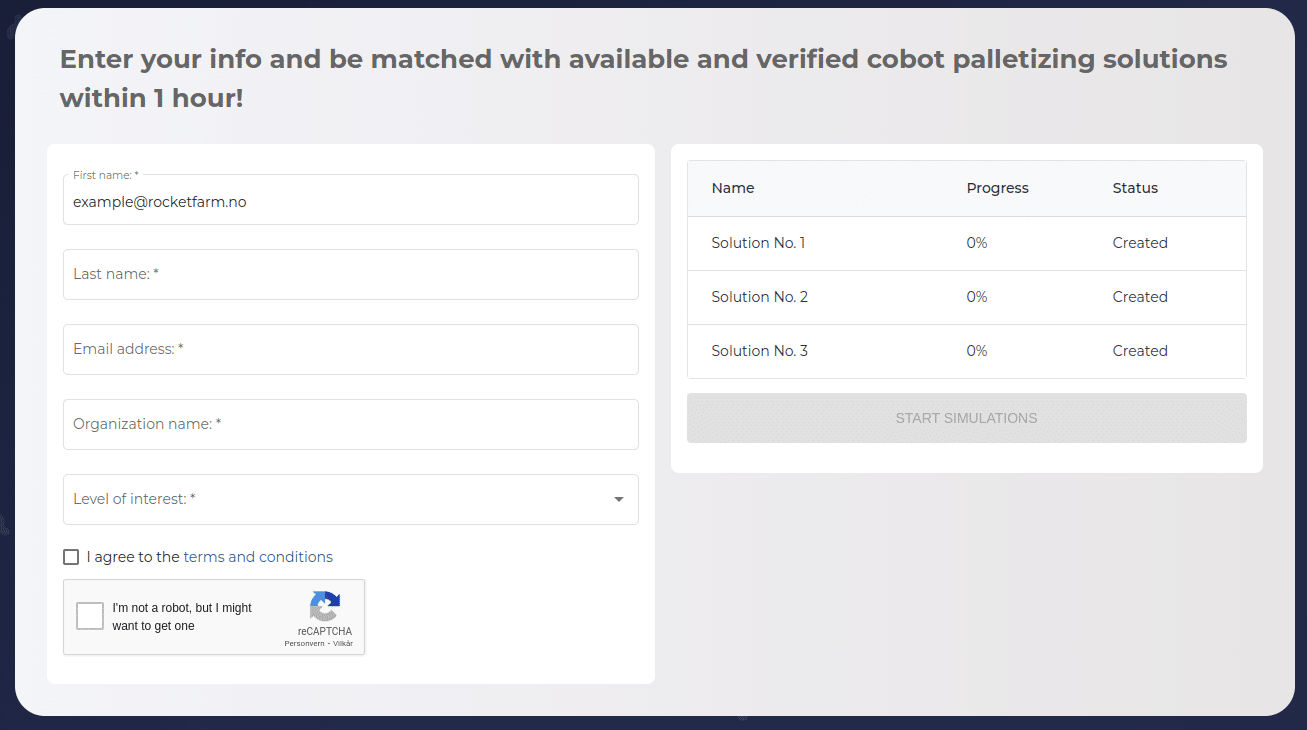 Use the Fast Track – and focus on the finer details
By using the MyRobot.cloud Fast Track, you'll receive three simulation videos based on the available hardware options and solution providers.
These videos are generated using digital twins, ensuring they accurately represent how the process would behave in your factory. Learn more about this innovative approach here.
By employing the fast track, you can quickly determine the feasibility of your project and focus on the finer details.
Don't waste another moment – try the Fast Track today and discover the future of automated palletizing!
Sign up to our newsletter and get a FREE ebook
By signing up to our monthly newsletter, you'll get case stories, product launches and tips to automate your production line!
Additionally, you will instantly receive an ebook about implementing palletizing. For more information, please visit our newsletter subscription page.