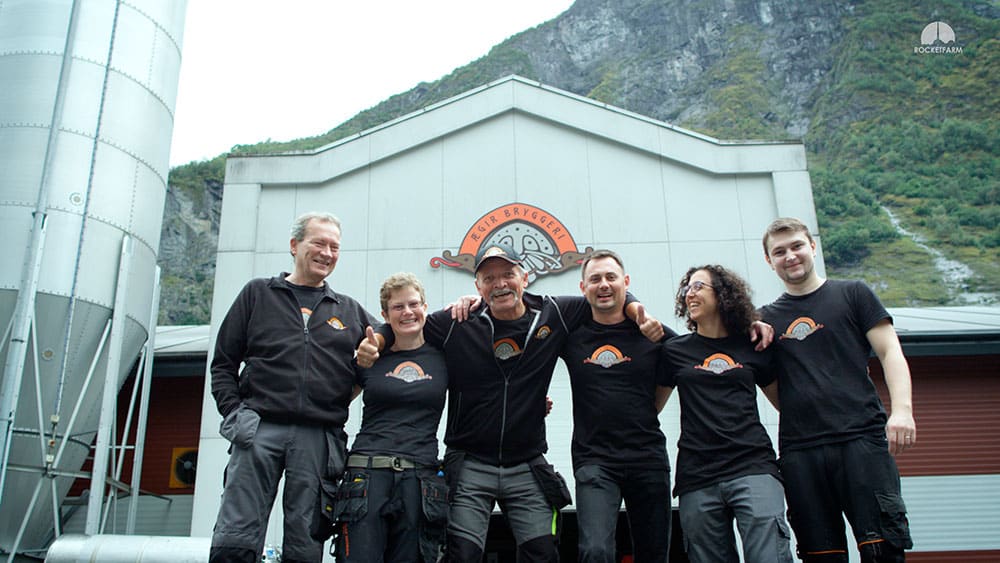 Success story
Pally installation at Aegir Brewery
"Without the cobot, our packaging manager would have quit his job."
Converting workers to cobot operators was an immediate success at Ægir brewery. Replacing the tiring task of manually palletizing heavy beer cases with touch screen programming, was applauded by the employees.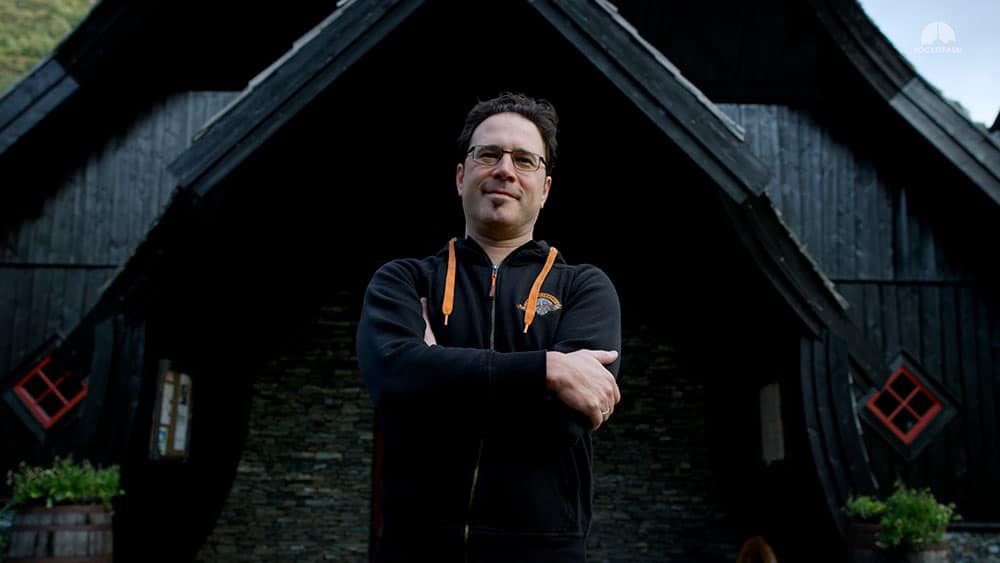 Deep in the Norwegian fjords in the tiny village of Flåm, you will find a New Yorker who settled down to start the craft brewery Ægir, together with his wife Aud Melås. Evan Lewis explains, "In Norse mythology, Ægir was the brewer to the gods. He had the world's largest brewing kettle. He was famous for being a good host. And that's what we try to be for our guests."
Scaling up production
Their beer was an immediate success after being launched in 2007, and the couple was soon facing a different challenge: scaling up production, and staying competitive in a fast growing craft beer market with multiple new breweries creating competition. While their first brewery is a small Viking-style brewpub and restaurant for serving local guests, the second production facility was purpose-built to more easily handle the volume demand for their great beer while also staying cost effective.
The challenge
Since starting the brewery, a major challenge has been to hire skilled personnel and keep them. While robots have been accused of stealing jobs, for Evan this was an obvious reason to get one.
Evan explains: "You hire people, and the people build the organization. And the people we have in our organization are very experienced and educated. They are bringing a lot to our business. So why did I hire a robot? I hired a robot for the same reason I've made lots of choices in the business. I don't want to wear my people out. At our facility, everyone would take part in palletizing from time to time. It was not a popular job. Or to be honest, they hated it."
Although Evan was aware of the capabilities of robots for palletizing, he wasn't sure whether their facilities were suited for such robots as they had limited floor space available, and the investment cost of a complete installation had traditionally been too high for a small to medium-sized company like Ægir.
A perfect match
"It was a perfect match," says Egil Mundal, CEO of Rocketfarm. "We were just about to release the software to Universal Robots' resellers and integrators globally, and here we had a great "local case with a New York twist" facing all the traditional challenges, such as floor space and frequent interactions with humans. Additionally, they brought in the focus that they wanted a robot for their people, not to get rid of them. That made the project more appealing for all parties involved."
"Rocketfarms norwegian UR System Integrator, Kameleon Gruppen, came in and installed the system in a day or two without shutting down the production line. From the time the hardware was installed, it was just a matter of hours, and we had cases being placed on pallets as they should, but by Pally, not one of our staff" says Evan.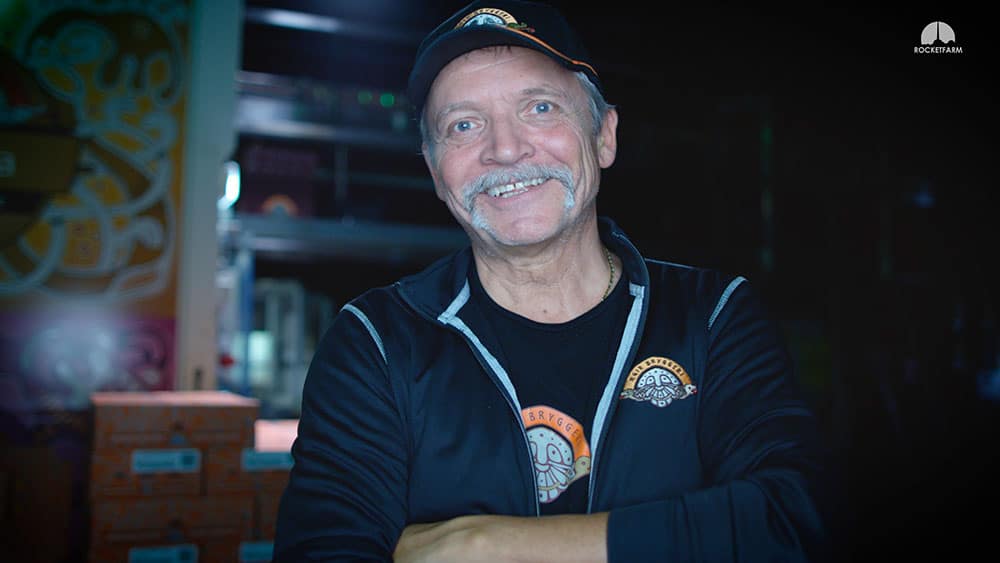 Just in time
It was not until after the installation Evan realized how close he had been to losing one of his most trusted employees. "Claus, my packaging manager, came up to me after the installation was done and said he would have quit his job if it weren't for the robot. I'm glad we made it in time." Evan says.
So among Viking mythology, Pale Ale and mind-blowing nature, you can also find a piece of modern robot technology that tirelessly stacks cases of beer on pallets, and he even got a name: Stacky McStackface.
Sign up to our newsletter and get a FREE ebook
By signing up to our monthly newsletter, you'll get case stories, product launches and tips to automate your production line!
Additionally, you will instantly receive an ebook about implementing palletizing. For more information, please visit our newsletter subscription page.